PLEASE NOTE: This workshop is currently under construction, and will be ready in a couple of months. If you'd like to be enrolled of course opening, please sign up for the Paperfrost Newsletter here!
Do you want to learn watercolor painting, but you're not quite sure where to start?
In Watercolor Workstation, you'll be introduced to the same foundational concepts and techniques as classically trained watercolor painters, in short, easily digestable lessons. You won't have time to feel overwhelmed, because you'll master each step before moving on to the next.

Whether you're a complete beginner, an art journaller, or a dabbler, if you'd like to gain...
...the knowledge of what to look for when choosing watercolor brushes and paper
...just enough color theory to confidently select your first watercolor palette, and get started mixing a plethora of colors with it
...an understanding of foundational watercolor painting techniques, and how pigment properties affect them
...inspiration on setting up your own watercolor "workstation," whether you have a lot of space or a little
...then this workshop is for you!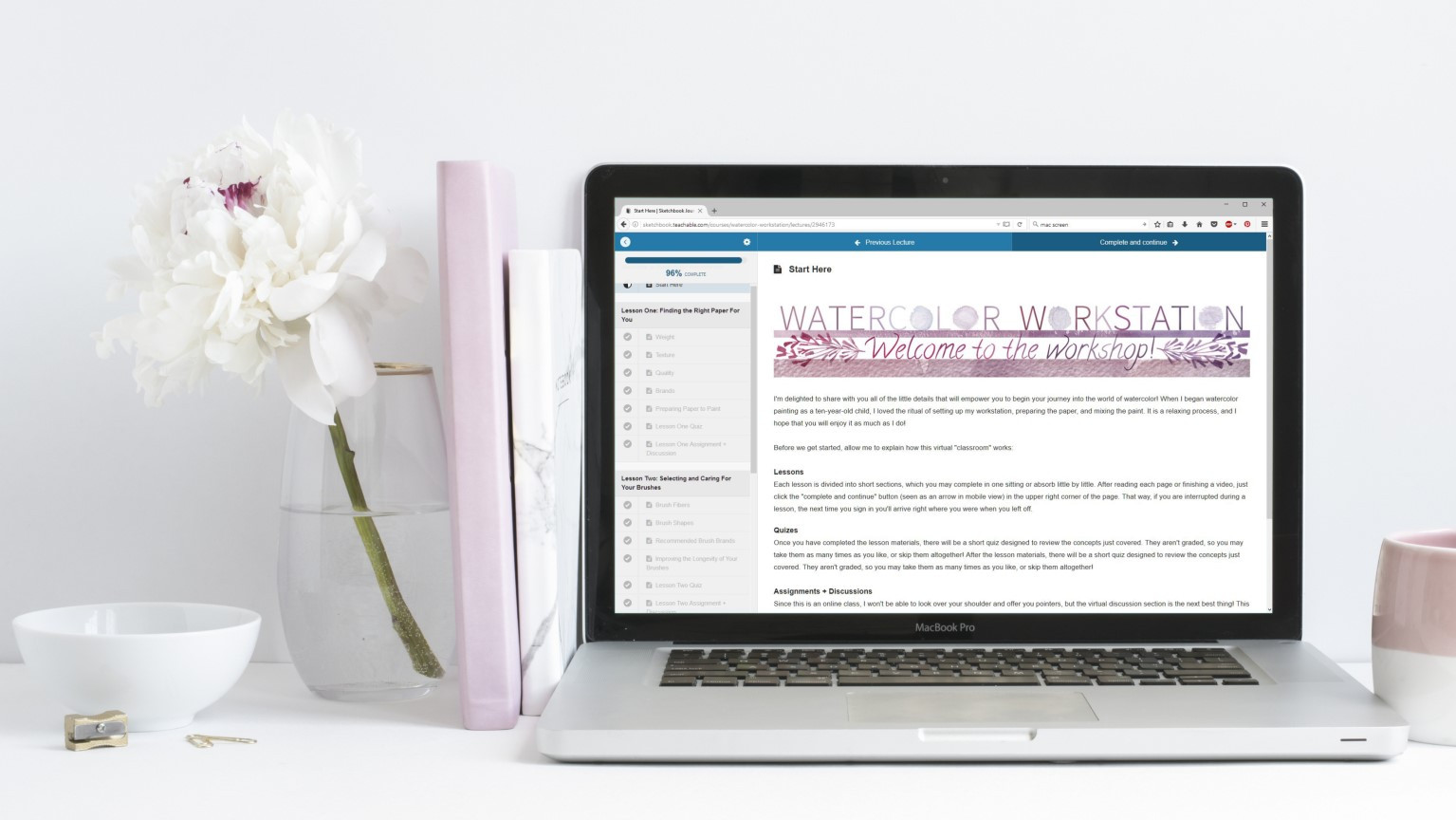 It will be held in a private online classroom, which has an area where students can ask the instructor questions, interact with one another, and upload homework to share with the rest of the class!

Watercolor painting by instructor Kait Wiebe